I created the popular sight word game that has been duplicated many times and with many names…I named this one, MONSTER OOPS!
Students pick a monster card, read it, keep it, and then the next person takes a card. If students draw an OOPS card, they have to give all their cards to the student on their left. When the cards are gone, the student with the most cards wins!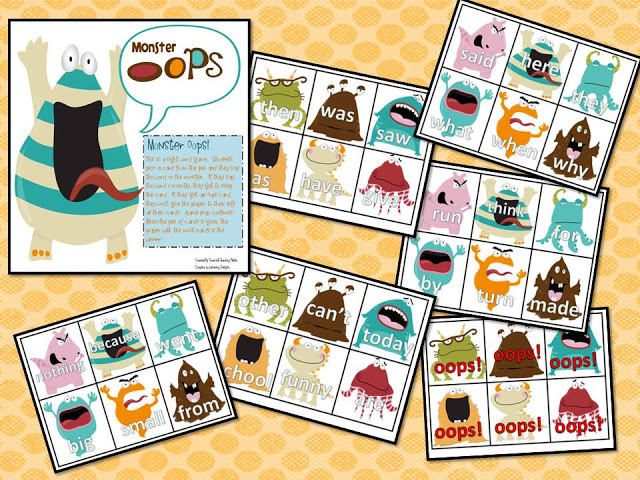 The monsters are from lettering delights.
I also have two other freebies I made this summer. They are math tubs. You will recognize the monsters!
Click the pictures download!