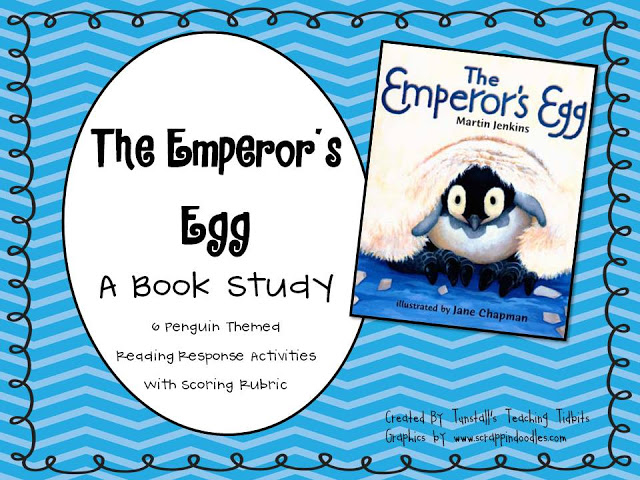 Amidst the Christmas partying, blog linky fun, and catching up on reality TV, I put my favorite book study on TPT and Teacher's Notebook! If you study penguins or you like to read and respond to fantastic books like this one, I hope you'll check out my book study! Here's a sneak peek!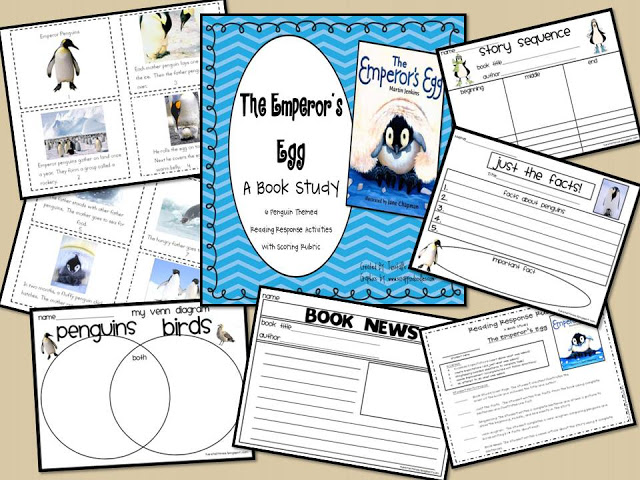 I have 4 responses to the story as well as a non fiction activity for the students to make about Emperor Penguins! They will be experts on Emperors after this book study. I use it for guided reading, reader's/writer's workshop, and the non fiction information about Emperor Penguins can be made into a foldable! Who can resist that?! You can use the PDF on your smartboard and fill the pages out together OR you can make adorable class charts of these for the students to refer to when they work on them.
If you want to check it out click the store of your choice! It's only $4!