Last year I vividly remember the week before vacation as a sugar filled torturous 5 days from Hel-icopter (any Ruby fans out there?) and I vowed the night I made 7,846 obligatory Christmas cookies to give away at school that I would NEVER put myself through it again. So…on December 4th (that's today)…I decided it was time to make my yearly cookies. I may be the first to hand them out, but possibly it will make them remembered and certainly more appreciated then the day before Christmas vacation when the sight of another baked goodie makes me have thoughts that Santa and I would rather keep to ourselves.
So here's what I had for dinner and probably breakfast and most likely lunch tomorrow too.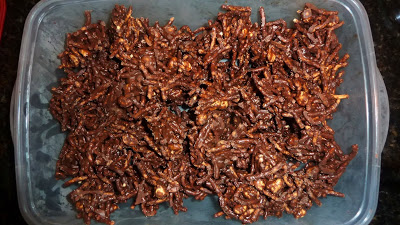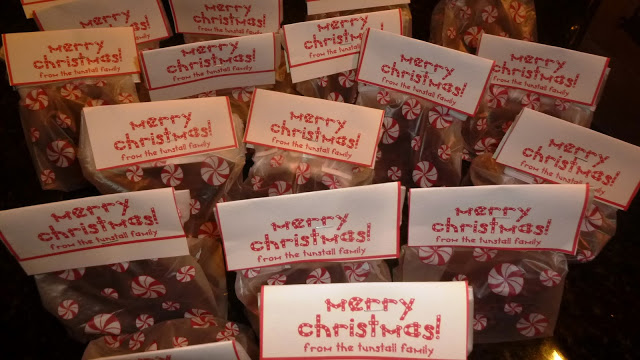 The cookies inside are SUPER easy as cookies go…no baking here. Just melt, mix, and refrigerate!
So now that I can rest easy on the cookie front, I get to concentrate more on laundry, making lunches, breakfasts, dinners, checking backpacks, 3 projects due next week for my two kids and…………Eduphoria (if you have to use this HORRENDOUS program I am totally commiserating with you every Sunday night) I may make some decaf and pumpkin spice creamer to help me settle my bulging stomach. (remember cookies for dinner?) I am pretty sure the only thing that fits me anymore is my badge. Tomorrow morning is gonna be ugly. I also have Hallway Duty EVERY MONDAY and it starts at 7am. Pretty disgusting I know.
But I actually do have some cheery news! And that is that tomorrow I am guest blogging at Farley's Oh Boy 4th Grade and I have a freebie and a giveaway in store for that. Hope to see you there and I also really hope you win!!!