Holla if it's gingerbread day/week/month in your class! I love Thursdays because it's library day and our librarian is kind of a rock star. She got teacher of the year her first year of being our librarian. SHE'S THE BEST! Plus we are total BFFs and not only do we talk smack about new methods of teaching whenever possible, we also have been known to workout in the library and talk about things that have probably never been spoken in a library the joys and trials of our own lives. BUT ALL THAT ASIDE…We showed up today during Gingerbread week and check out what she had planned for us!!!!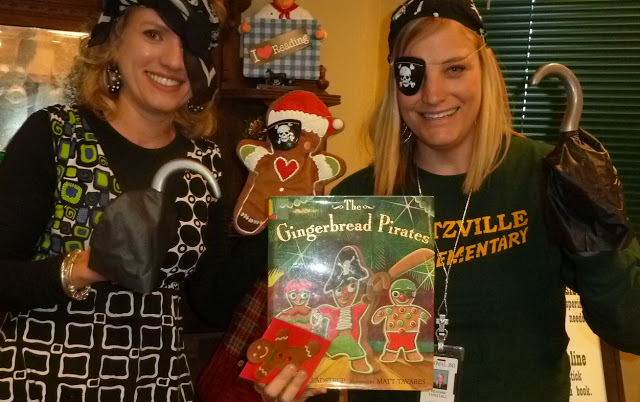 The Gingerbread Pirates –check out the eye patch on the gingerbread stuffed animal!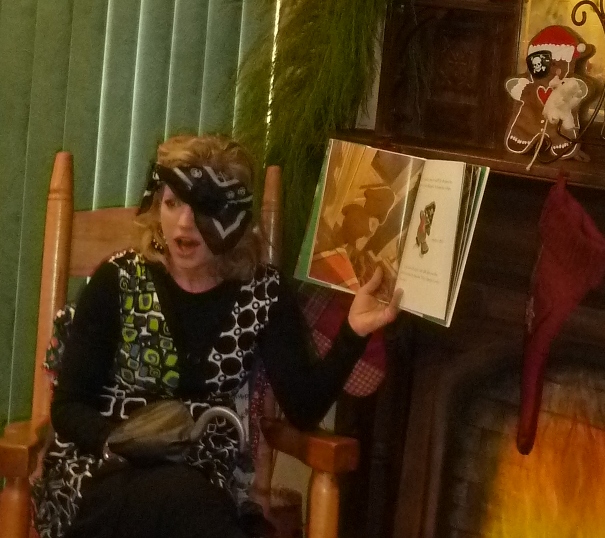 If only you could hear her read! She totally makes me revert to being a 6 year old. She is AMAZINGLY talented. Accents, sound affects, dramatic pauses….It's all there!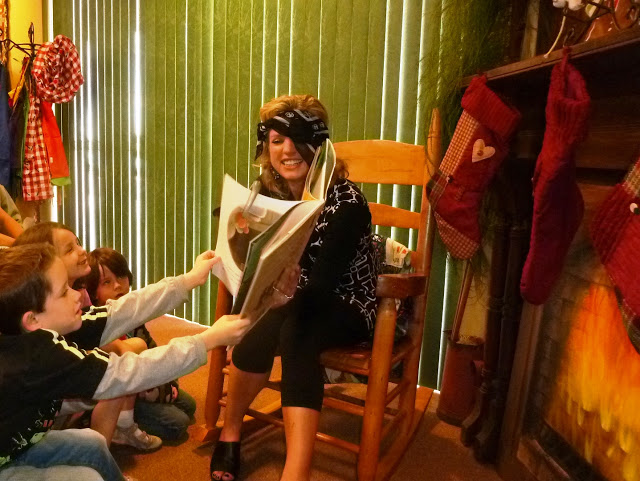 It's not easy turning pages with a hook…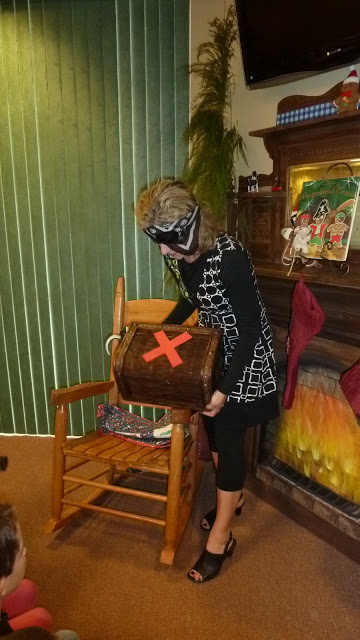 What???? We have a treasure to find too????? X marks the spot!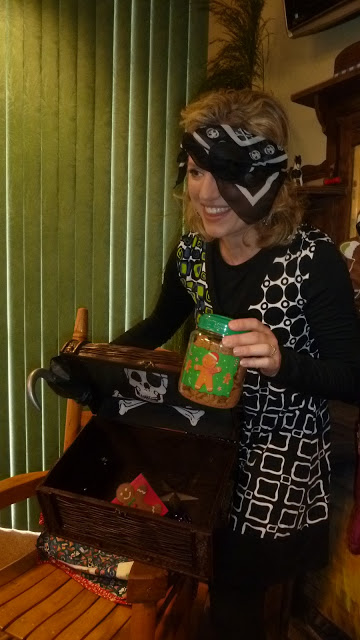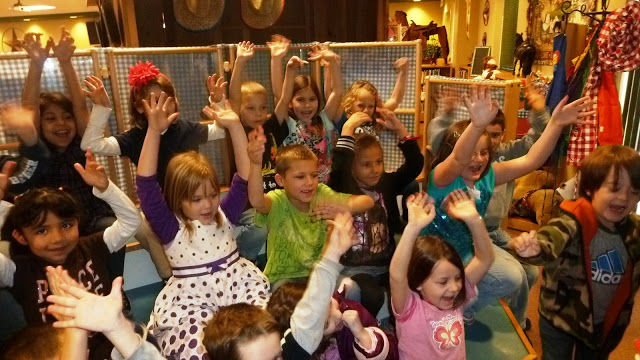 We have the loudest, most fun library in the world! It's a BLAST!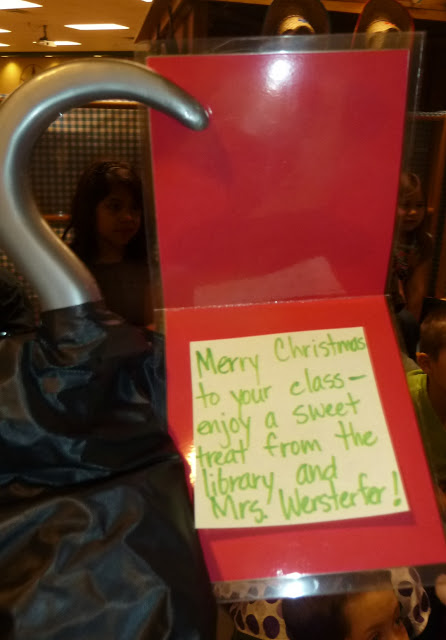 I heart her so much!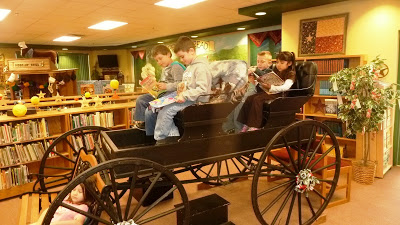 This is unrelated but check out the reading wagon…and she lets them get in it!!! It's real and super old!
Happy almost Weekend! Tomorrow is Polar Express Day for us! Can you say wear your jammies to work day????!!!!!!!! Yippee!!!!