Polar Express Day was a blast!  If you are planning yours soon I am going to take you through our day and show you what we used.  Then I would love to hear what you do so I can add to it next year! Please share!
The Polar Express Experience!
First of all what could be more fun then wearing your pajamas to school?!?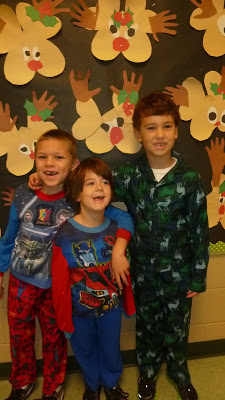 Okay, so before the actual festivities started we had Morning Meeting, Spelling Test,
and 1 round of Daily Five (I know I am just all about business…geez)
 But the Polar Expressing started at 9!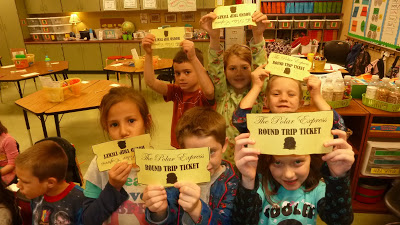 They cut out their tickets and got in line to board the "train".  The train was just their chairs in little sets of 2 on the rug.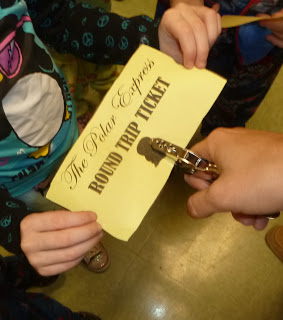 I was the official hole puncher and they LOVED my flair.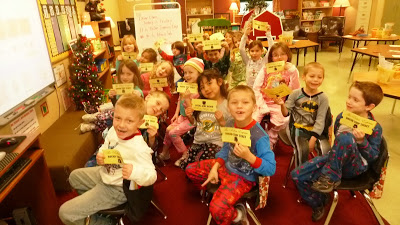 We are all on board now with our tickets.  Time for the Story!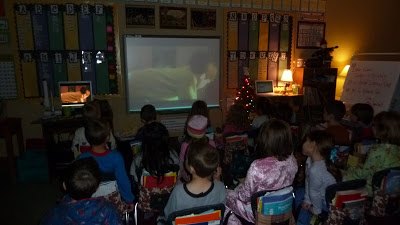 Barnes and Nobles
This month, Barnes and Nobles is featuring The Polar Express as their free read aloud.  The author Chris Van Allsburg is narrating.  Here's the Link  or you can read it yourself with all YOUR dramatic flair.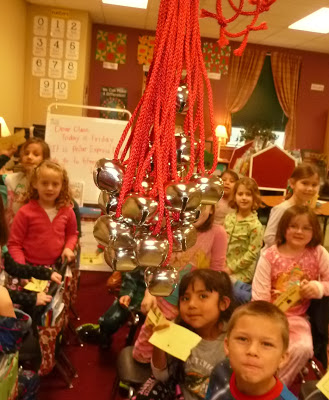 They Believe!!!  After the story ended I pulled out a bell for everyone.  They were so excited that they could hear it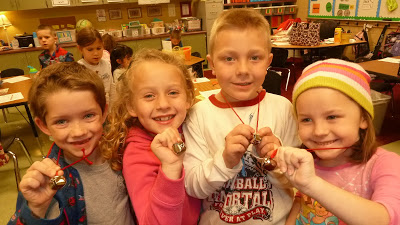 and boy did we hear it…all day!!! (ok after 20 minutes I made them take them off!)
We did a couple little activities but barely had time for much with our working morning.  This is what we did:  We used Pitner's Sequencing Freebie  and then I found a maze and a word search on the Polar Express Website that were also free.
We had hot cocoa like the kids on the train.  (only cost me 7 dollars for all this!) Just put water in your crockpot and dump the hot cocoa mix in…stir and keep your crock pot on warm.  Perfect!  We had gingerbread marshmallows because is was gingerbread week and of course we had to top it with whip cream.  I forgot the candy canes at home!  I was going to put one in there but we didn't miss them at all.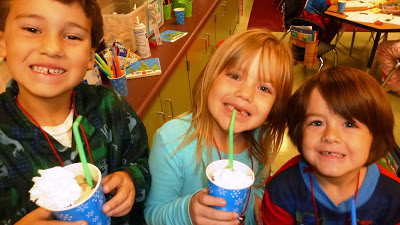 They were so sweet and I got lots of extra hugs today for my efforts.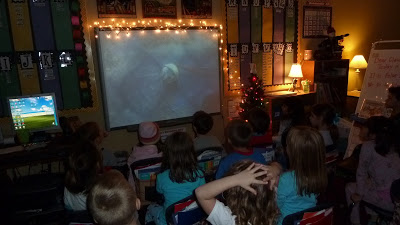 We watched the movie on the smartboard and they begged to stay in the train to watch it!  We did it in 30-45 minute sittings broken up by recess and specials.  It worked out perfectly.  They stayed very interested in the movie.  (I was worried with my young firsties this year)
THE BEST CARAMEL POPCORN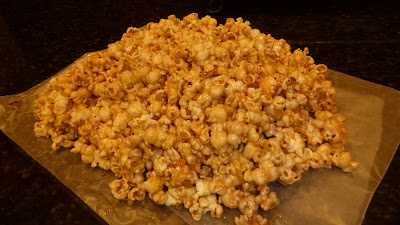 Then I came home and made THE BEST CARAMEL POPCORN IN THE UNIVERSE!  Jessica from my world made by hand blogged about it and I had all the ingredients in my pantry…so it was only a matter of time!!!!  My husband is going to flip out when he gets home from the gym!  It's his favorite treat!