A goal this year has been to keep writer's workshop going strong all
year long. I am going to admit that juggling the holidays while still
keeping up has been challenging, but I am determined to keep my focus on
quality writing everyday. To help keep things moving in the right
direction, I created some better writing paper! I worked hard to make
age appropriate lines for beginners and advanced young writers. I
decided to add my student's favorite writing topic to the mix for some
fun too. So I created this!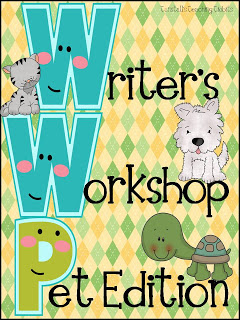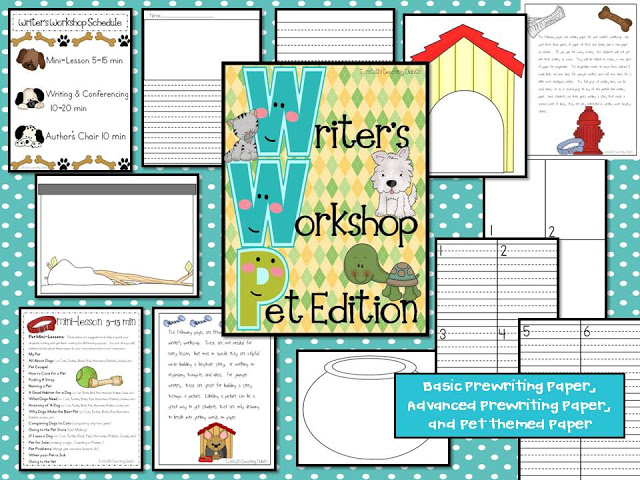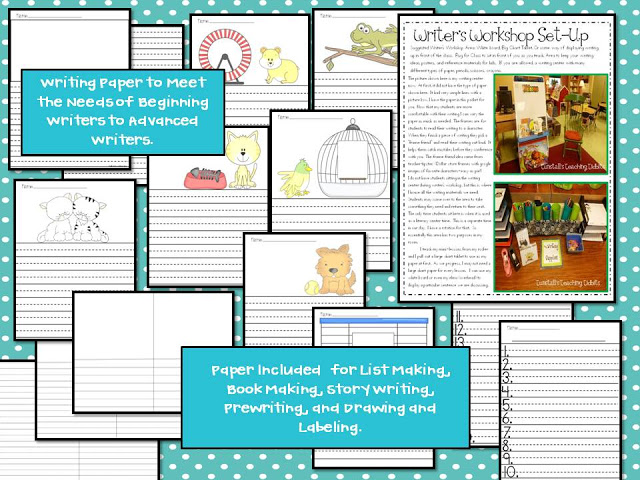 You can launch writer's workshop with this packet. You are not in the least tied down to using pet themed paper. I included paper that can be used for drawing and labeling (writer's that aren't quite ready to put text down on the paper), list making, prewriting, plain lined paper with both one inch and half inch lines, pet themed writing paper, book making writing paper, and picture box writing paper.
I also gave an explanation of my writer's workshop set up as well as some pet mini-lesson ideas. This 52 page packet is only $5!