It was parent conference week. Today I felt like I taught a week's worth just to make up for the disjointed schedule we have been on. On top of the full day of learning, we had a surprise special guest and an observation by my new principal 10 minutes before recess! (I rocked it out- don't worry!!!)
Here's some highlights of the day!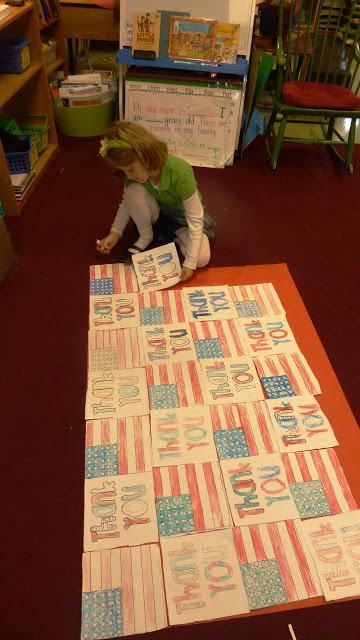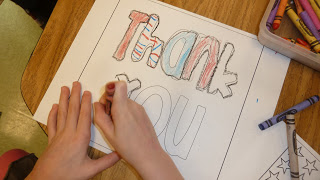 We made a class banner to hang at tomorrow's big assembly!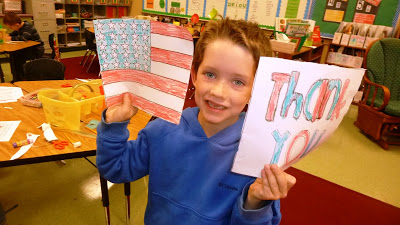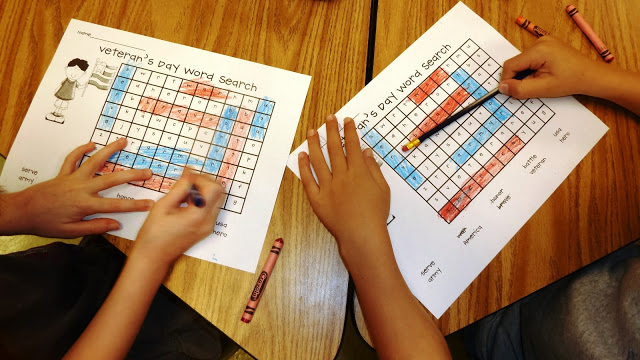 As student's finished their part of the banner they moved on to a Veterans Day word search.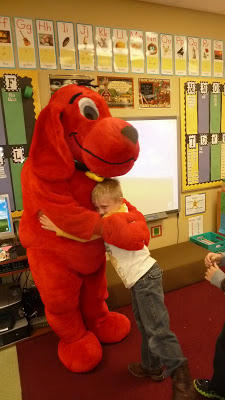 Then I got a knock at the door and in walked Clifford!!! I had no idea that was coming but it was so exciting!!!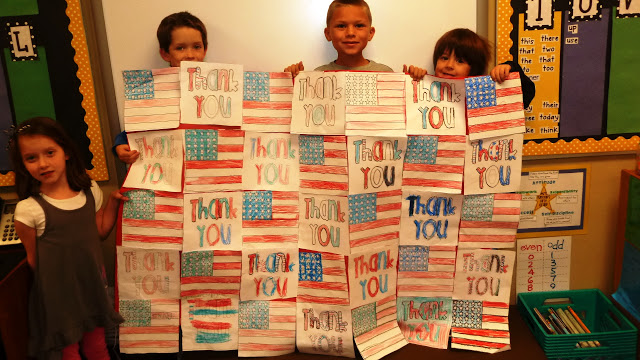 We walked our banner down and proudly hung it in our cafetorium for tomorrow's assembly.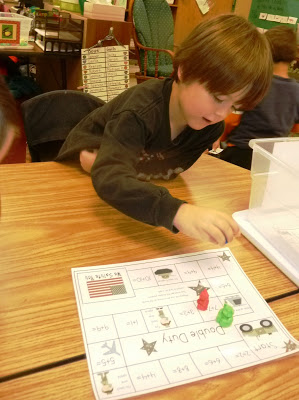 During Math Tubs, we played two Veterans Day games. Double Duty and Subtraction Salute. The kids really got into these. They have been big favorites all week.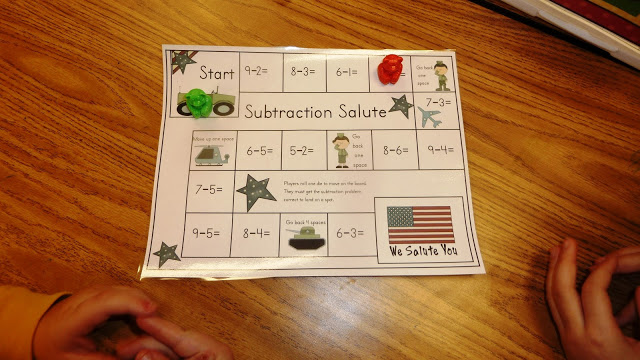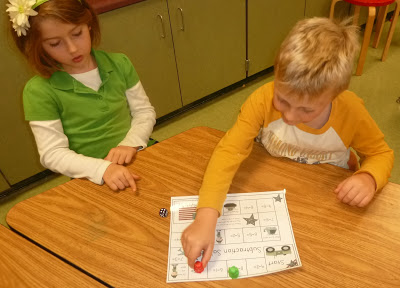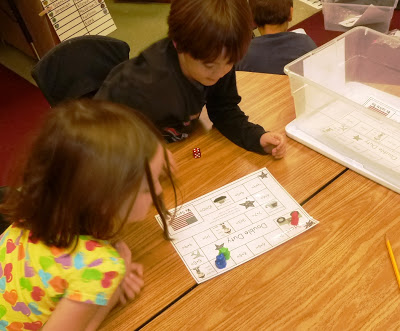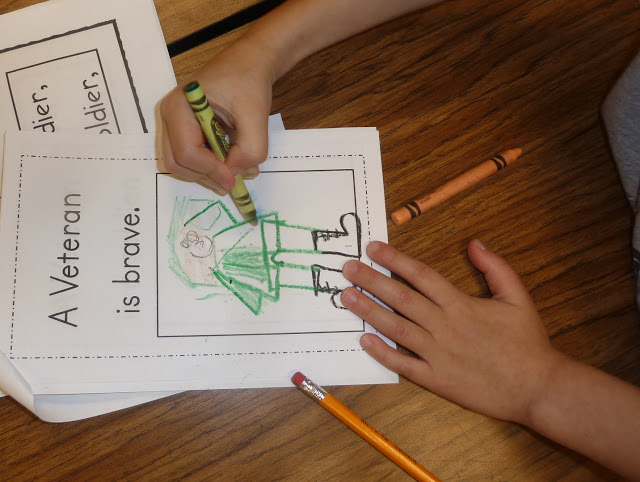 During reading we read and illustrated our very own Veteran Books !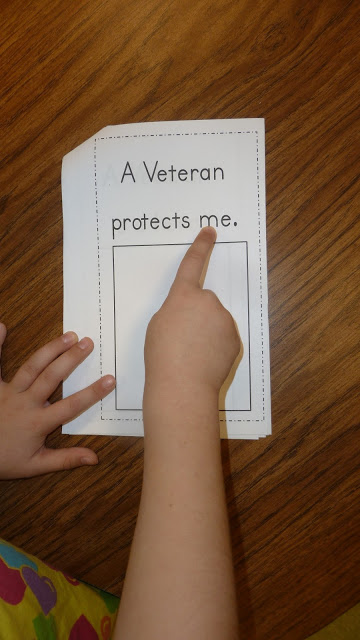 Click HERE for these Veterans Day activities.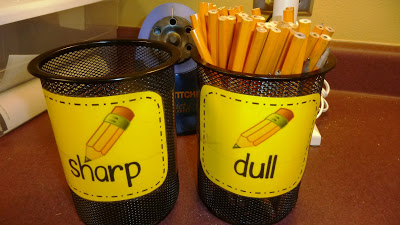 ….look what I get to do in the morning…I couldn't take the mind numbing chore at the end of the day!