Oh my goodness. I have finally conquered the dread of calendar time and I want to share it with the world! (Picture me standing on my desk with my arms out and my head raised as I shout) Once
the newness of the smart board wore off, my students could NOT sit
through calendar time without a 4,793 reminders, bribes, and ugly scowls which is a gentle way to describe my teacher look. Now they have something to
do!!! I have a daily calendar student paper that each child completes during our calendar time. We started using it for the second quarter. Just click to download.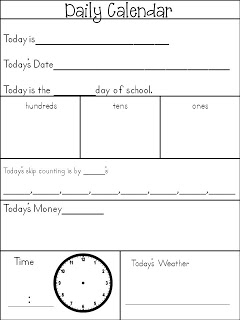 You can use the calendar paper with or without the smartboard slides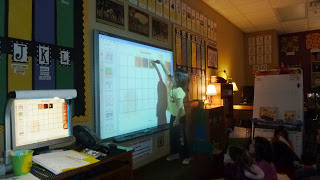 these are just action shots from three of the slides.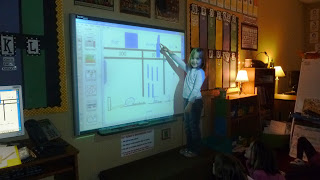 The calendar slides are not original creations. They come from the smart exchange website. We just compile what we want to cover each quarter. The slides I am sharing are our 2nd quarter standards. Next quarter I will have another paper and slide grouping to share.
After conquering calendar we began our November Unit! I started with the November words lesson. I had a group of students take the first 5 words and sketch their meaning. Then I had them present the words to the class on our giant turkey chart.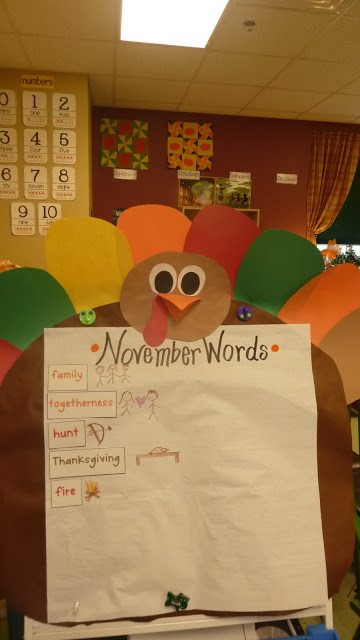 I have a super short video of my first group practicing during work stations. Keep in mind it is a rough cut and it was taken during Halloween week…yikes. They are super charged…but at least it is being funneled into this lesson somehow.
Then on Friday we made our November Quilt! The kids cheered when I said we were going to make it.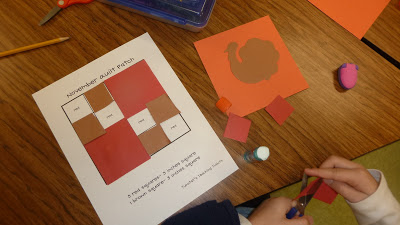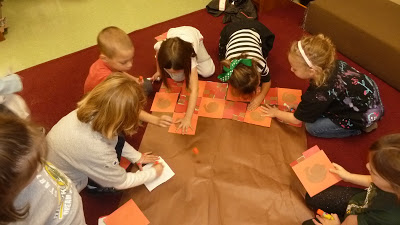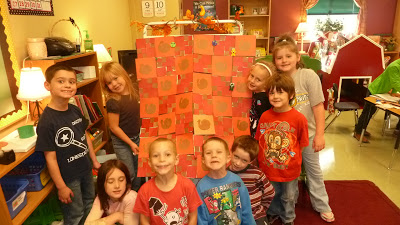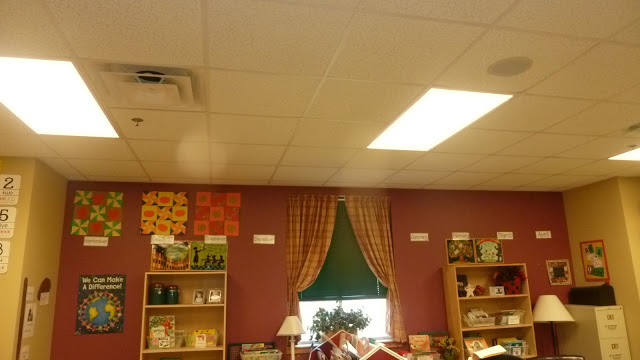 This is the wall that will hold all my quilts…sorry it is so far away looking. So far we have three cute quilts
Next I have a random idea for your classroom. It is a big favorite and I pulled it out this week. I know it seems strange. (at least to me) but we do our Ocean Unit during this month. (goes perfectly with the first thanksgiving, no?) Anyway…no matter what time of year you do a study of ocean animals or maybe just for the heck of it…here's my Beach in a Box science center. I have a thin layer of sand on the bottom. (just play sand from home depot) then I put my shells in the box. I have an assortment of shells that I have picked up over the years. I throw two paintbrushes in there and model how they can brush off the shells like scientist to fully uncover the details. 🙂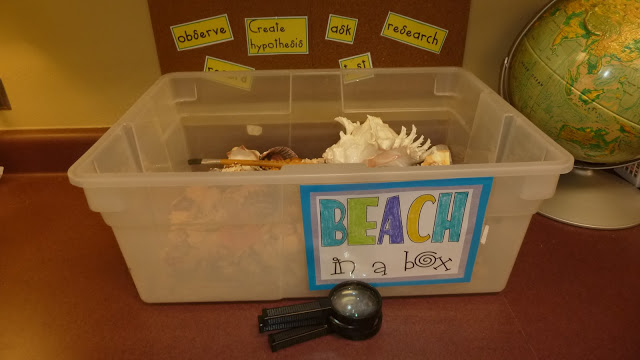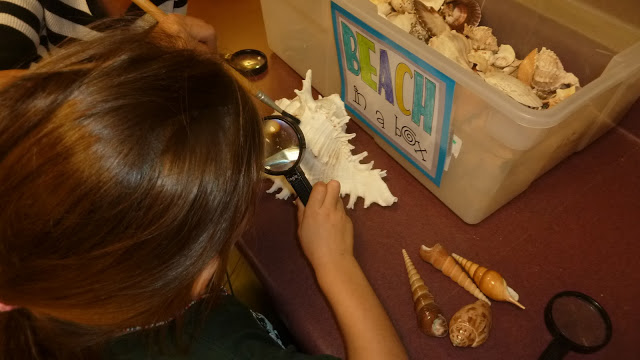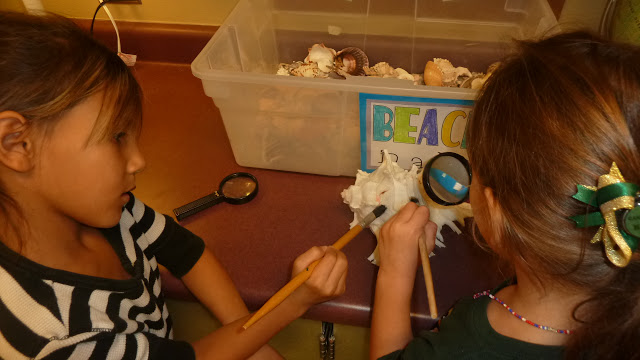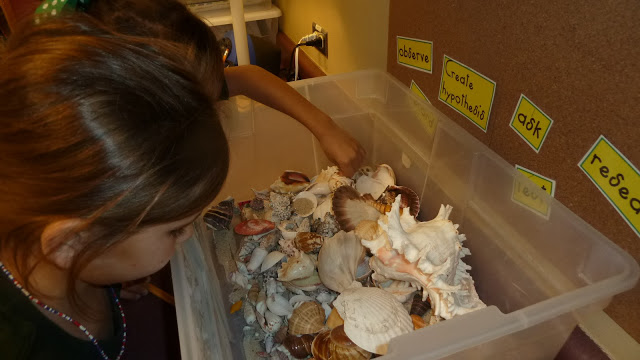 Finally, we did a Veteran's Day 5k today as a family, and it made me so proud of my country and the amazing people that sacrifice their lives and their loved ones! I am keeping my Veteran's Day Unit at $4 through next week as well!