Here's my favorite and best December art projects with templates, read alouds, and some extra activities thrown in! I am so excited to share. These are my art projects for the entire next month!!!!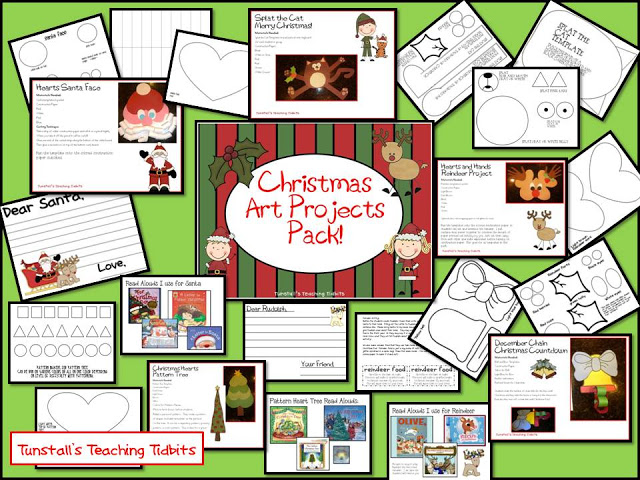 I even made a Splat the Cat template since my class is now in love with him!!!
There are 5 art projects included.
Rudolph hearts and hands (so precious)
Santa curly beard (too adorable)
Merry Christmas Splat the Cat (can't wait!)
Christmas Pattern Tree (awesome way to differentiate and make patterning super cute and fun!)
December Bell Christmas Count Down (can you say super busy little hands???)
Check it out here!