One of my favorite things to do each month is to make a construction paper geometric math quilt! While making a cute classroom quilt, students learn shape names, how the
different shapes fit within each other, How rotating a shape or changing
it's size can create a different geometric design. Each month I reveal
the new quilt pattern, colors, and die cut object. It's like a big reveal on project runway…minus the sewing!
Each month the quilt patch is a different pattern and with it, a different cute seasonal patch accompanies the geometric patch. The outcome is SO DARN CUTE! My students learn how to turn a 3 inch square into all the different shapes and sizes they need to make their pattern. They really brighten up our room. Here's the process of our class making October.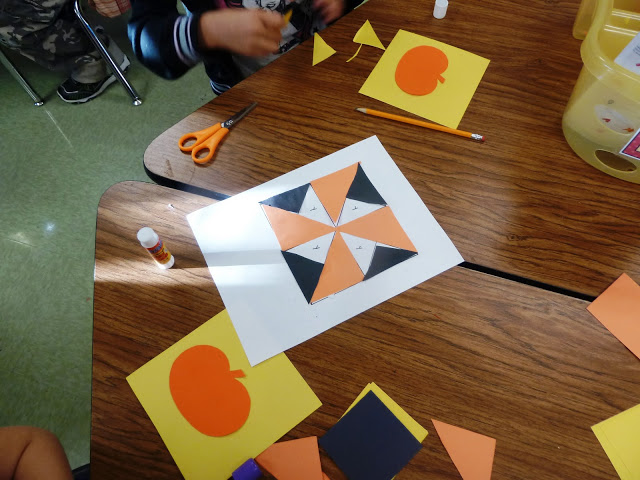 If you look right above this caption you can see the three inch squares that we start with. The students learn the folds needed to cut and create the shapes on the pattern. (I include the fold directions in my packet)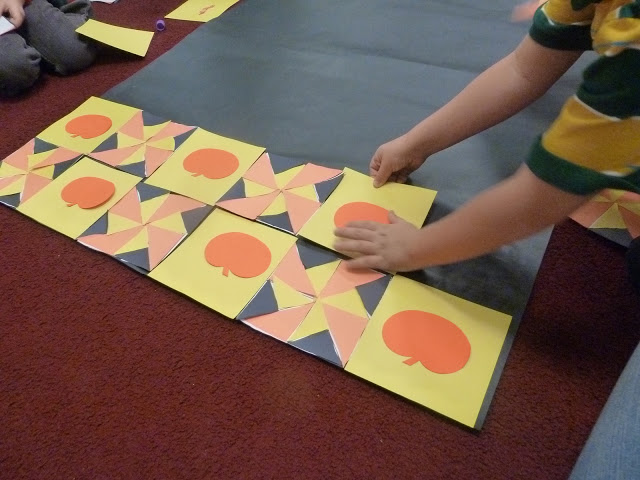 Once they have their quilt pattern and their seasonal patch done, they come down to the rug and start building the quilt. They love seeing it come together!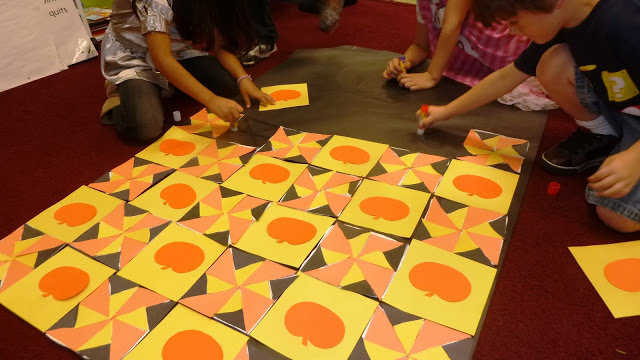 Once it is finished I hang it whole for awhile…Then I cut a section out to hang for the year. It makes an amazing wall display that grows through the year! Visitors to our classroom always comment on how much they like it. It's a big attention getter!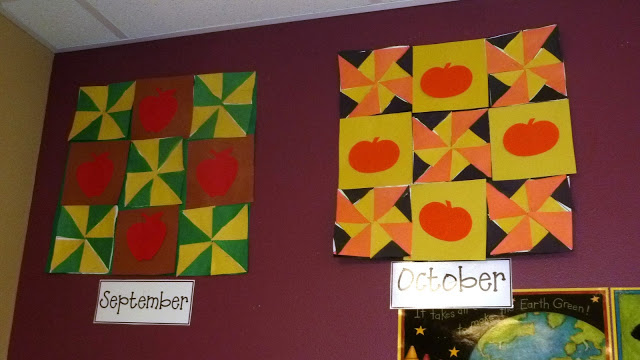 The kids love to see each month go up and can't wait for the next quilt day! They love to vote on their favorite month when all the months are up. Then at the end of the year I raffle them off to go home with students. They get SO excited over it.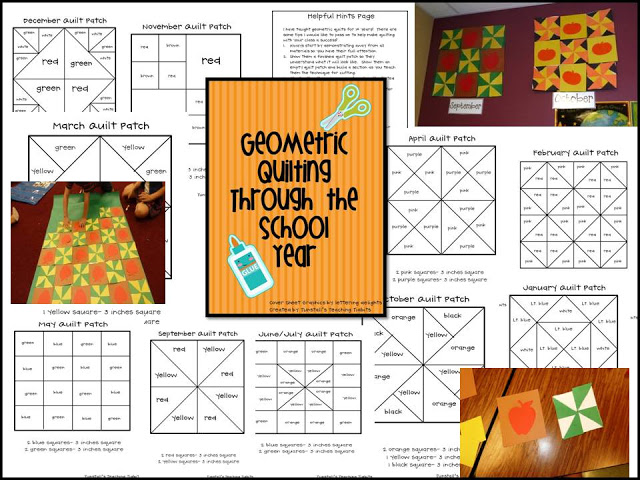 If you want to get yourself the entire school year worth of quilt patches along with instructions, helpful tips, and seasonal patch ideas it is a click away! I updated my patterns on the computer for myself and decided to make it into a packet. It's a great way to hit those geometry standards! It's $6.00 for a year of quilting! Start now and let them practice on September! 🙂