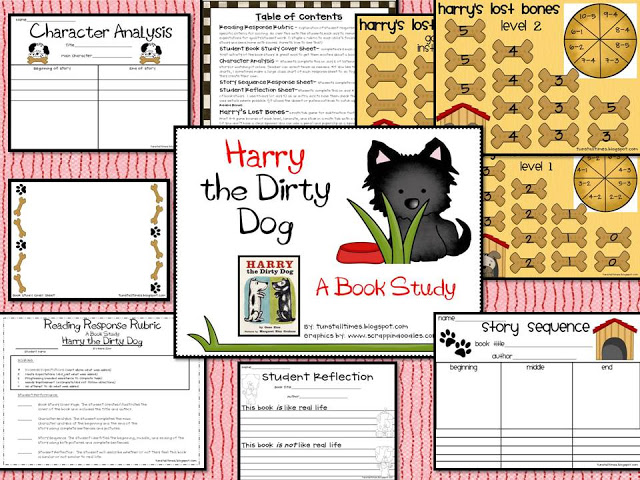 One of my favorite books to read is Harry the Dirty Dog. It's a book I can pull out anytime of year when I am feeling like writer's workshop has gotten a little stale to really shake things up for a week. It inspires new thinking and a new topic to explore. About once a month a book study just hits the spot! This book study is based on this cute little oldie: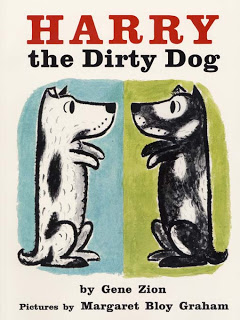 We do this book study in one week's time. Each day I read the book, or do some kind of retelling of it. With a classic like this one, it's easy to find it in your library and there's resources available to help you retell the story each day. I even found a youtube of Betty White reading the book. It's awesome–Not only because she's a great storyteller, but they use the graphics of the book with animation. I also checked pinterest and found a few fun art projects to choose from on the last day of the study!
These reading response sheets look A-DOR-ABLE as big class charts too! Because the graphics I got to make this book study fromscrappinsdoodles were so cute, I couldn't resist throwing in a math tub that focuses on subtraction numbers to 10.
Click on the store of your choice to check it out and read a little more about what you get for only $4.00!