Fridays I like to get artsy fartsy. It's something I look forward to all week. We do one round of D5 and then we add a special project that incorporates our science or ELA for the week. This week we are working on a culminating technology project to go with our big cross-curricular study of insects. I don't know about you but no matter how amazing the artist…it just looks…well–like a six year old made it. ((don't be a hater)) Well I found a way that makes even the not so gifted with fine motor kiddos look A-DOR-A-BLE!!! Just add their face! Talk about motivating them too! A total bonus. 🙂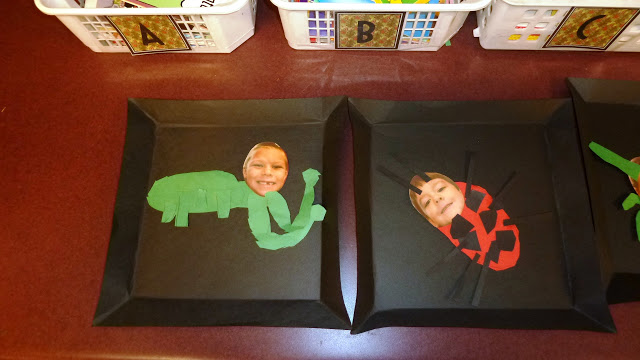 praying mantis and ladybug
butterfly and beetle
We began by watching a powerpoint on the 6 insects we mainly studied. They then voted for the insect they wanted to report on. Next, I handed them their face and full reign on the scrap cupboard. Be sure to make an example insect using your cut out face in front of them showing them the big easy shapes that can make up the body parts. If they see you build it first, they have more confidence. Also remind them to make the insect BIG…I make black frames by folding around a large square of black construction paper and pinching the corners. It really makes them POP!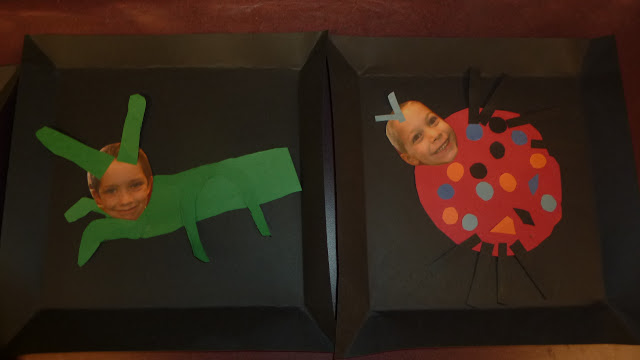 After lunch we had an introductory lesson on photobooth and then they were off to practice introducing themselves and reporting two facts about their insects.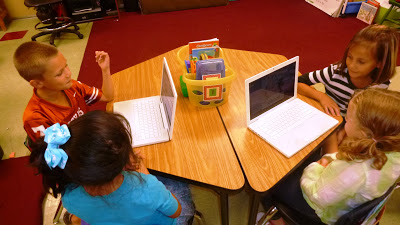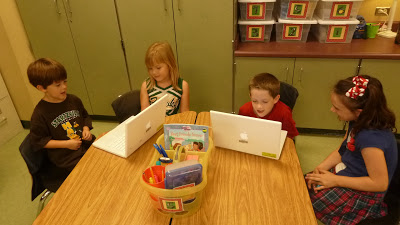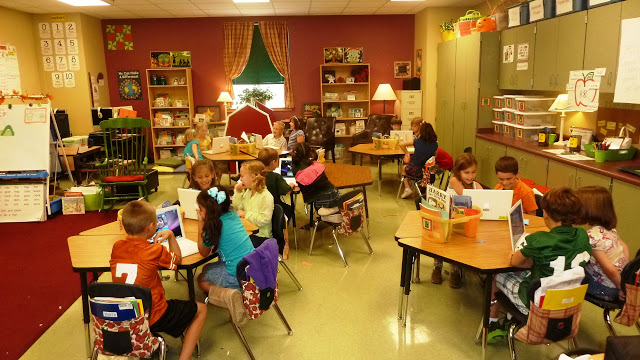 COMPLETELY ENGAGED!!!!
Once we do our final takes, I compile them all into an imovie for my class to watch. It ends up going on our end of the year DVD…It's such a great tool to use to teach them the basics of public speaking. The first time they watch it play back they freak out and they immediately want to retake!