My Friday fix is my art/writing project of the week! We have been up to our wings in bats this week and I couldn't wait to make another writing project for their portfolios. I like to incorporate art into writing. Not only does it make a great bulletin board, but it inspires my students to give me MORE effort in their writing. So here's what we did today.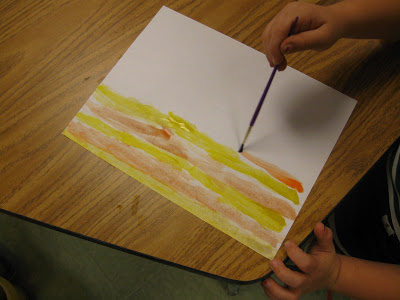 Start with watercolors and talk about the sunset. Then allow your students to use yellow and orange to create a sunset picture. They have to fill in all the white space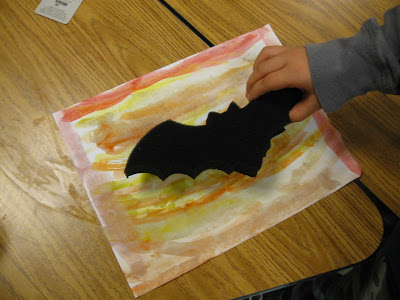 I have always used a construction paper black bat cut out for this project, but I recently found this giant sponge bat. I am not sure the scale is as good on the page, but it was fun for me to try out something new. Black construction paper bats are probably much easier to manage!!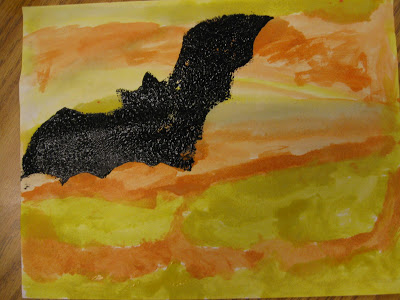 But I do like the effect of the sponge bat! 🙂
This is the finished product from last year. I haven't assembled our projects from today yet. The splatter paint at the bottom of the sunset was done with a straw. I had a parent volunteer last year that helped with this. I didn't have that this year, so I just did without.
To get this art project and a week of Stellaluna and bat activities click here!
and finally it's time to crack down and get those report cards done…I may have gotten myself a case of diet coke and possibly opened some Halloween candy a little early…..