This is our third week of school and let me tell you it B-U-G-G-E-D! (in the best way!!!) We launched our insect unit. Here's what the last two days looked like: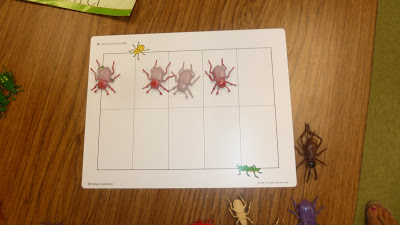 We sorted and counted bugs using ten frames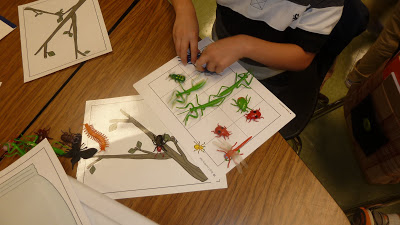 We also grouped by attributes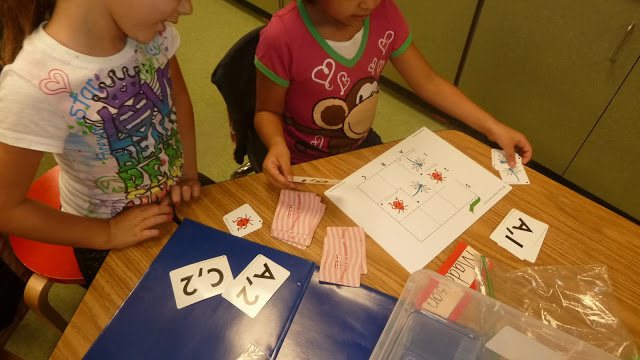 We played a coordinates game using bugs as our markers.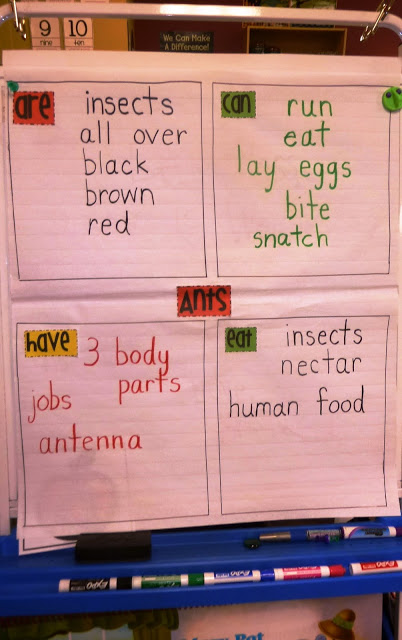 After watching a couple short national geographic ant videos, we made this graphic organizer about ants.
( I have one for 8 different insects but I chose ants because we are also learning short a)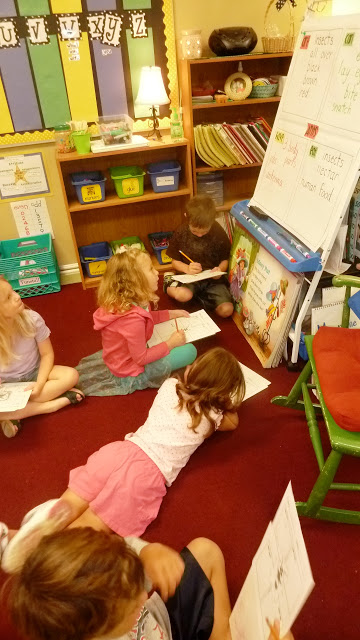 We brainstormed our ideas and then sounded out the words for the graphic organizer and all wrote our ideas together. See below.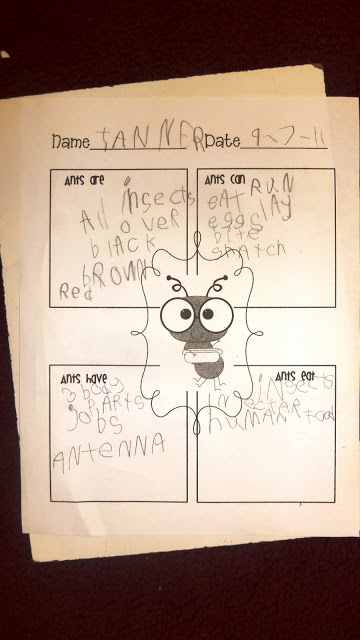 I save these masterpieces in their Year Long Writing Books. It is amazing how they develop in writing. They can't believe it is their book when I give it to them in May. Graphic organizers and chart words are also part of my bug unit.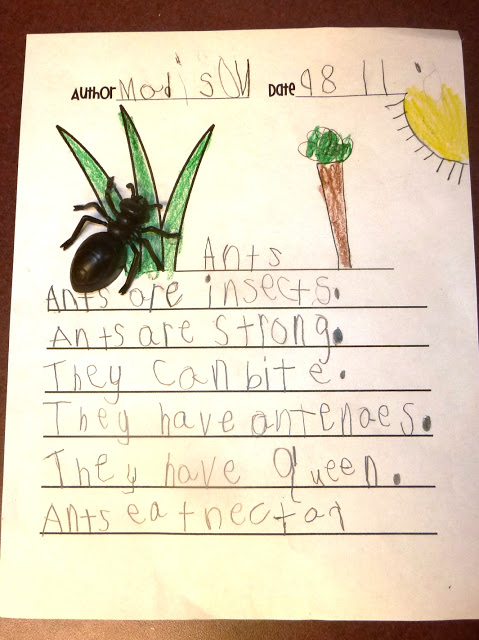 We took the ideas from our ant graphic organizer and learned how to make sentences with them. We practiced capital letters, spacing, and punctuation. Instead of writing the word insects, we made a complete sentence that says, "Ants are insects." As a reward for their efforts, they got a plastic ant to place on their picture. It was like Christmas to them!
After solving buggy word problems for a couple days, we each made up our own ladybug word problems and created them. Tomorrow we will solve them! Talk about exciting!
We have only just begun our insect studies, but the interest level is HIGH and they are itchin' with connections between home, school, and every subject area. We head into October with Spiders when we learn why spider is not an insect. It is a perfect transition. If you are interested in more buggy ideas here is a link to other posts on the same subject. Just click the ant!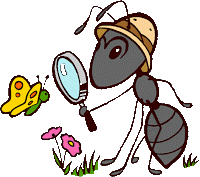 hey- get off my ice cream!