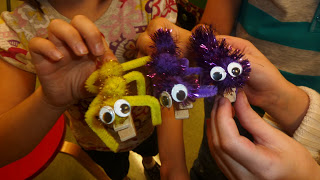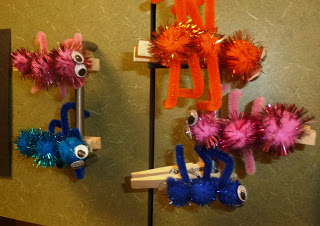 Today we made these bugs to inspire some fun writing that we are going to do tomorrow. They are already in love with their bug and I told them that they had to come up with their bug's name tonight. This is what we are going to do tomorrow. It is a way to help them connect the difference between fiction and non- fiction. We wrote insect facts and now we get to write insect fiction! We will chart our ideas for each area and they will be strongly encouraged to go crazy with the fiction thinking. So we might say my bug is cranky or a pop star. I am looking forward to getting them to giggle with their funny ideas. Click the picture for your own copy.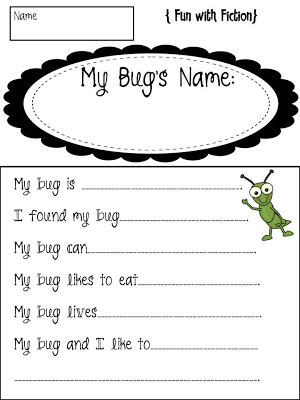 Also I have to give a shout out to Keep Calm and Teach On for these brain break sticks! Click her blog name to get yourself a free download.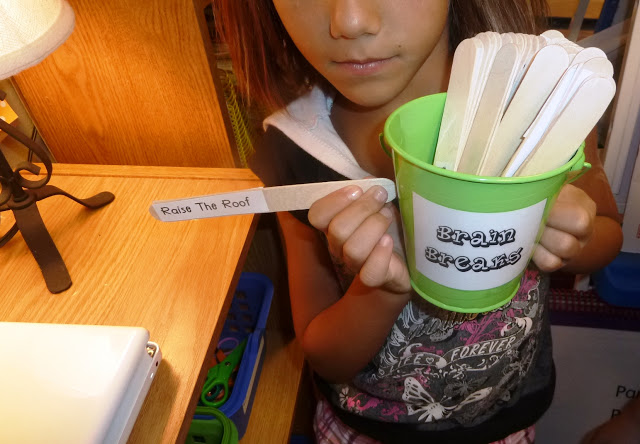 …and finally…as you know I am dealing with having breakfast in the classroom much to my dismay. I have to say the class is 93 percent wonderful about it at this point. But I still have stragglers that come in hungry and need to be fed…guess what today was? YUP…check out the picture.