From swimming pools to car pools…sigh….oh who am I kidding? I am so ready! But, I get tired just hearing from those of you that have already started and have blogged about your beginning days. The adjustment to my body, time clock, and voice is always brutal.
I want to share a few things I worked on this week.
First, Daily 5 Anchor Charts. I am breaking all the rules on this one because I can't handle staring at my handwritten charts all year. I am going to show the students how I transferred the information to these charts as we go through them. I used last year's anchor charts to make these.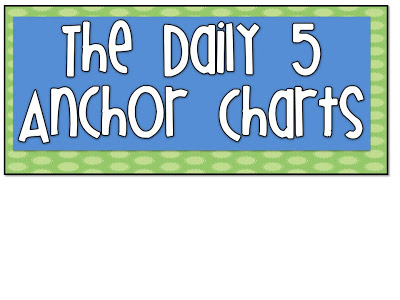 This next item that I am sharing is new to me. We have been doing math tubs for 4 years at our school. Normally we use an agenda which is a checklist of the different math tubs available to the students. In the past, we had 6 math tubs at a time throughout the year. BUT this Summer our team decided to differentiate our tubs. In order to do so, we made three more tubs available so the students could use the tic- tac- toe type of menu. (9 total choices)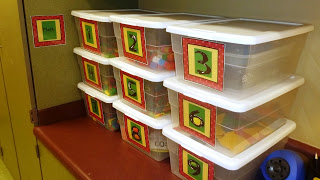 The students have to go to tubs in a tic tac toe pattern. They color in the first star of their choice and complete a tic tac toe in that same color. How is it differentiated? Well the bottom corner of the square has an A or a B. When students make a tic tac toe, they have no choice but to go to both levels of difficulty. For those students that are beyond A altogether, they will be shown how to use the B track and will not fill out their agendas in a tic tac toe pattern. (confused?) ha. Well these are the first two agendas. They are VERY simple for beginning of the year. Each tub has an objective but all that is written on the agenda is the name of the tub. I may add pictures to this to help students identify the choices. But based on the past 4 years I know this system works for first graders. I am sharing this in a PDF format so unfortunately it won't let you change it up. But I am hoping it gives you inspiration to create your own menu that will help differentiate the math tubs that you implement.