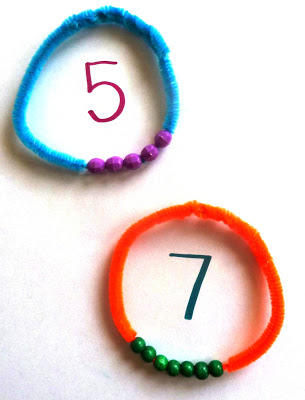 Mrs. Larremore, creator of ChalkTalk, is having a math workstation linky!
One of the math tubs that helps our first graders with number concepts is called Number Bracelets. Our amazing parent volunteers made these cheap and cute number bracelets for each teacher grades K-2. We received number bracelets for the numbers 1-10. The idea is to focus on one number and in your small group give everyone a number bracelet for that targeted number. (so you make 4-6 identical bracelets for each number 1-10) The students can manipulate the beads on the bracelet to see the parts that make up a whole number. At first this is an oral, visual, and kinesthetic way to understand a number. Once your students have a good understanding of their numbers, we can take it a step further to explore the written parts that make up that whole number. Students will recognize patterns in the parts to whole relationship with this activity.
For this blog post, I went with the number 5. The students learn how to make a number sentence using the beads as a guide. Here is an explanation of how I use the number bracelets and a freebie supplemental guide for you at the end.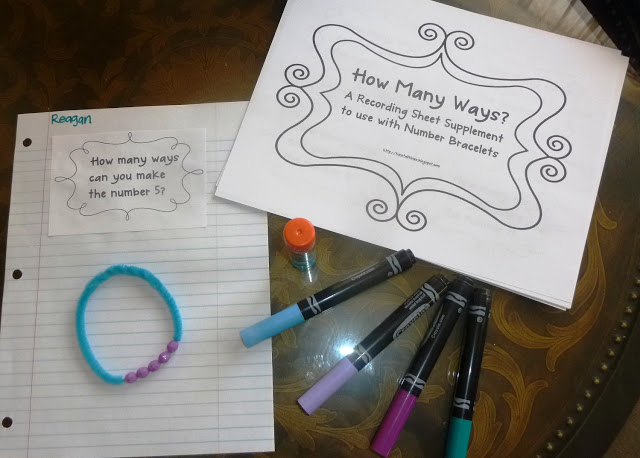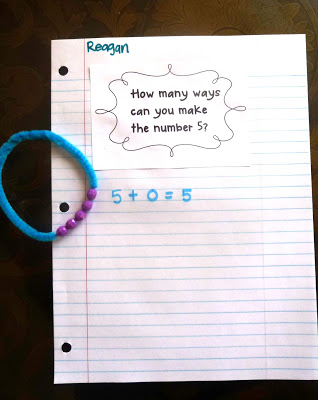 Students take a number prompt and the bracelet that matches the number in the prompt. (use any kind of paper your students are comfortable with) Students count the beads and start with 5+0=5
Next, they move one bead away from the group and make a new number sentence to match. 4 + 1 = 5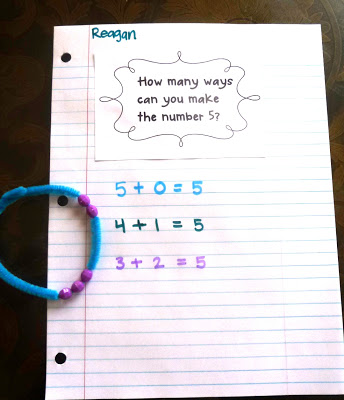 This process continues. They move one more bead away and write the new number sentence. 3+2=5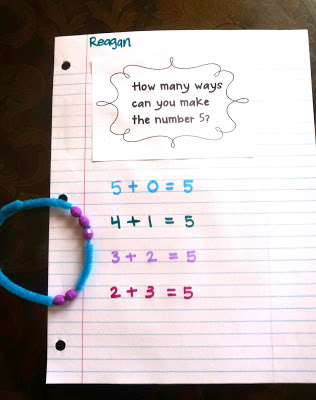 and so on 2+3=5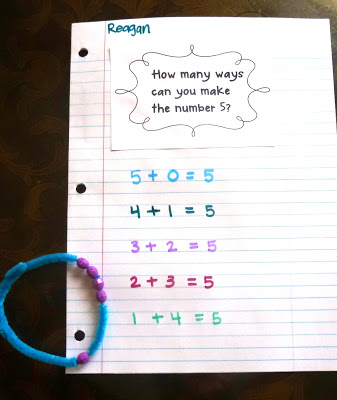 and….so…..on…. 1+4=5
Until all the beads are back together again in a new spot! 0+5=5



Now the students count up the number sentences and write their answer at the top!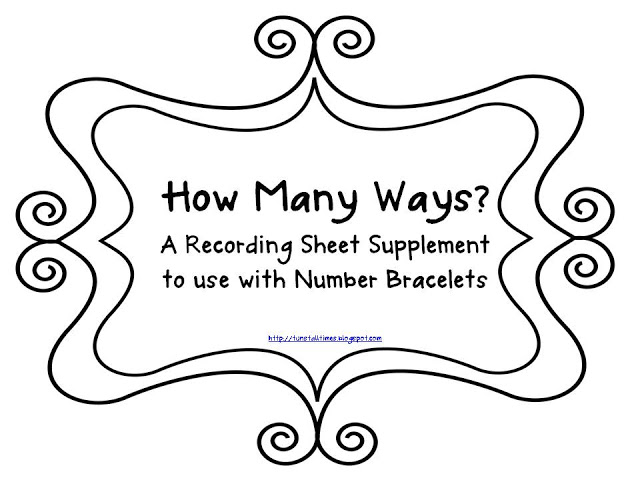 Be sure to add your favorite math workstation by clicking her button below!