This year I brought home a carload of curriculum in hopes to reorganize my files! (I think I do this EVERY SUMMER)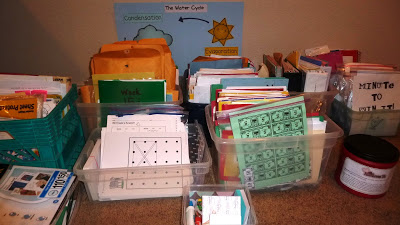 This is the wall of OLD files…it's embarrassing but we ALL have this right??? Please don't leave me hanging here.
In the past I have tried: binders, regular files, and drawers and I just don't seem to manage it well. Since we use tubs and small groups for so much of our day, I think my new system might be more teacher friendly. When lessons are not in tubs for students to access I plan to store them in my wall of cupboards.
(shown below)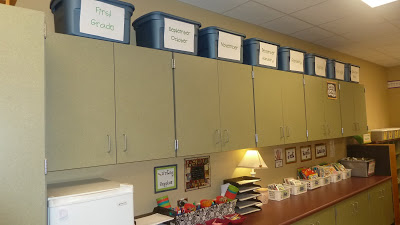 My bright idea was to group like lessons, games, and activities together in containers that can sit in my cupboards. So far I have created over 50 gallon sized, ziploc baggies with labels that hold each activity.
I will have a container that is all about number puzzles. I have made lots of these activities over the Summer so far. I think I counted 18 so far! Most of which I found on teacher blogs for free! Check my blog list on the left hand side of the page!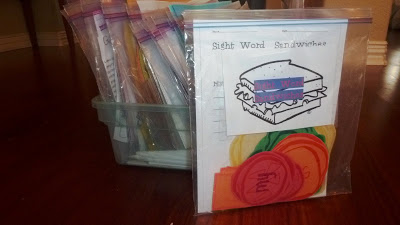 This is showing one of the activities I made this Summer. I will have a container that houses all the like lessons so I can grab which ever ones I am ready to use that week and add them to my lessons and my student tubs.
When I have something that needs more space due to large items that go with those lessons, it will get it's own container. Subjects like science and social studies that have props and experiments will all go in a container with a label in front like The Water Cycle or Famous Americans.
This is my minute to win it tub. It has all the materials and game instructions ready to go in one tub!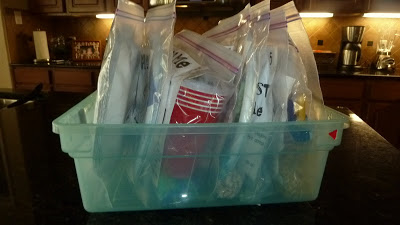 Here is the view from the side. Each bag has game instructions and materials.