This was my classroom set up for 2010-2011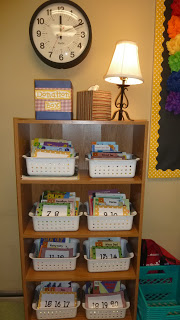 This holds my leveled books that the students take home nightly. It was near the front door of the classroom where I keep their daily folders.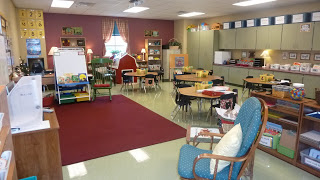 standing at the door looking in.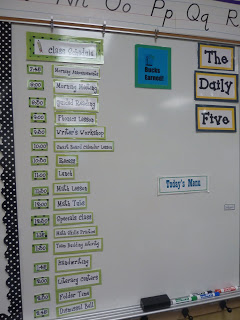 This area is where the student names go on magnets and each day they do the lunch count and attendance. My schedule changes as the year goes on but this is how I start.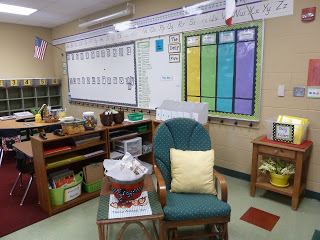 This is a view of the daily 5 and word work area. It is mostly behind the glider but the kids entered behind the glider and excited by the daily folders. It kept the flow going easily when getting book boxes and putting them away.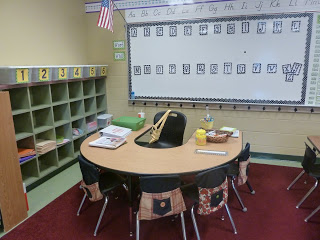 word wall, math tubs storage, and guided reading table.
We each have one bulletin board in the hallway. This is how I started last year.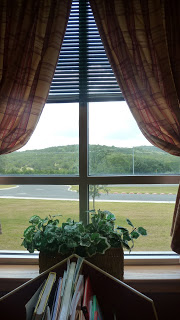 I love my view! My last classroom had a view of the school air conditioner .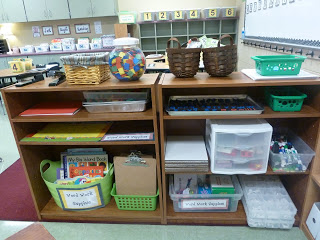 this is where all the word work supplies live. This is an area I am working on this summer to improve. I have already made quite a few word work activities.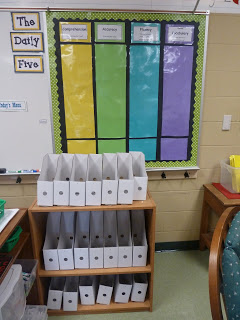 daily 5 book boxes and cafe board. Once the books were in the boxes this worked very well.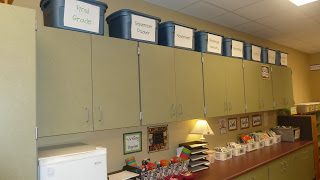 classroom storage up on top and then writing supplies and leveled books on counter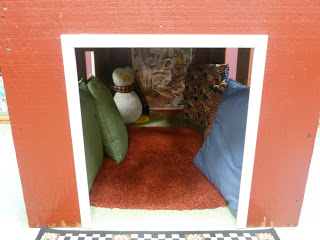 This is the front "door" of the book barn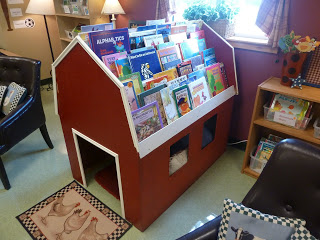 The book barn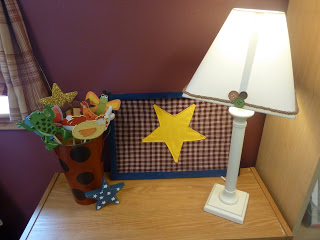 This is where I keep my student pointers for big books. I love this little spot.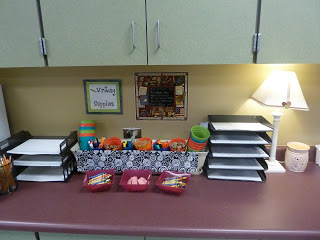 This is where I keep my writing supplies for writer's workshop. They can take a cup and fill it with whatever they need to take somewhere and write.